Communication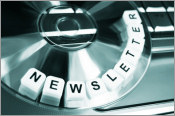 As with all families, our faith family needs to stay in touch and keep up to date with each other. We do so through the "Northminster News" weekly newsletter.
Each week the email newsletter contains information about recent and upcoming events. If you are interested in receiving this publication, please email our Administration Coordinator, Barb Harwell, barb.harwell@northminsterlife.org.
You can also subscribe to future publications by accessing a newsletter below and selecting the "Join Email List" button on the top of the page. Additionally, all newsletters are available on our Twitter feed and Facebook page.
November 2017

Northminster News - 11/16/2017

Northminster News - 11/9/2017

Northminster News - 11/2/2017
October 2017
September 2017
Prayer Concerns
Praying and caring for each other is an important part of any congregation's ministry. Please contact the church office with any prayer requests or special concerns you would like to have added to the newsletter or bulletin.