Northminster Info
What we Believe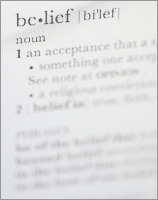 We are a Christ-centered body of believers who seek to live out an appropriate response to God's gift of salvation through Jesus Christ. In everything, we seek to be faithful to God and God's call. God has been and continues to be faithful to us. Inspired by Isaiah 64:8,
"Father, you are the potter,
we are the clay,
the work of your hands."
Our vision statement helps to guide all that we do as a congregation...
Seeking to be fully formed in Christ, we...
Reach beyond ourselves and our walls
Raise each other in the faith &
Release one another as ministers in the world.


History of Northminster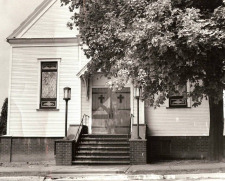 In January 1960, a small announcement ran in The North Canton Sun inviting anyone interested in forming a Presbyterian church in North Canton to an organizational meeting. By the end of March, a group of energetic and passionate individuals (with the help of the Presbytery and organizing pastor, Rev. Franklin L. Trubee) had secured a location for worship, agreed upon the church's name, and formed many working committees. The first service was attended by 176 people. A special Service of Organization was held Sunday April 3, 1960 and the church became 'official' with charter membership of 133.
The new congregation had purchased the land and church building at 237 West Maple Street from Zion Lutheran Church. A $100,000 three year building and remodeling project was then launched. On Sunday, March 31, 1963 in a grand and glorious service of worship (with the then 435 members) a beautifully updated building was dedicated to the glory of God the Father, to the honor of our Lord and Savior Jesus Christ, and to the praise of the Holy Spirit.
Expressed in Northminster's earliest publications, we described ourselves as "a community church that seeks to serve the people of the community in every possible way, and to provide a program of Christian growth and service for every member of the family." It was then and continues to be our hope today that "the more we know the work of the church, and each other, the more we can fully realize our discipleship to Jesus Christ." We are also still "striving to be a vital force in God's Kingdom." Some of our proudest ministries throughout our fifty years include Church School/Sunday School, lunches open to Hoover employees, Vacation Bible School, Logos (a program for children, youth, and families), and Puppet Ministry.
Over the years, Northminster has seen...
7 pastors installed
More than 330 baptisms
More than 140 weddings
More than 155 funerals
Presbyterian Affiliation