Ministry Team
Elders/Deacons
The visible leaders who support you in ministry are our beloved and faithful elders and deacons. It is these women and men who pray for you, make decisions, minister to you, and celebrate Jesus in your lives. They have fed you, they have held the hands of your family members, and they labor over you in prayer. Both elders and deacons can be characterized by the word care. They care for your bodies, your broken hearts, and your souls. They care for you so that you can ultimately carry this holy care into the world. This is their Biblical and historical responsibility to God.
These men and women view their ministries with joy, responsibility, and privilege. Their jobs are not easy, they are often thankless, and these men and women often sacrifice from their responsibilities at home, work, and in the community to support you and minister in the name of Jesus. We give thanks for them as they frequently thank God for us.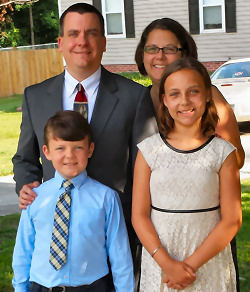 I was born in Columbia, SC and I spent my childhood and adolescence growing up in both South Carolina and Georgia. I graduated from the University of South Carolina in 1994 with a Bachelor of Arts in Philosophy and from Columbia Theological Seminary with a Master of Divinity in 2000. In the next six years, I served as the pastor of two churches. The first was Long Creek Presbyterian Church in Kings Mountain, NC and the second was Middle Island Presbyterian Church in Middle Island, NY.
During the first year of my ministry in NC, I met my beautiful wife Kelly and we were married in 2001. We soon had two children. Sophia was born in 2002 and Dominic was born in 2005. At various times, we have also added dogs, guinea pigs, birds, turtles, frogs and fish to our family.
From 2006 to 2014, our family lived in SC where Kelly taught elementary and middle school while I was again enrolled at the University of South Carolina, but this time as a full-time graduate student seeking to obtain an eventual PhD in Philosophy. During this time I taught Philosophy classes as an adjunct professor while continuing my service to God as the Parish Associate at Westminster Presbyterian Church in Columbia.
In June of 2014, I was given the great honor of being elected the designated pastor of Northminster Presbyterian Church in North Canton, Ohio. The four of us in the Holmes family have begun to make a home for ourselves in Northeastern Ohio where we not only celebrate being close to family and old friends, but where we also look forward to making many new friends as I begin a new ministry.
People sometimes ask me when I first knew that God was calling me to the ministry, and the truth is that it's hard to remember a time when I didn't know. From a very young age I had a profound sense that I was being called to the ministry, even though it wasn't always clear to me what God wanted me to do with this calling. But as I grew, what I came to care about more than anything else was sharing the good news that God is a God of endless compassion and hope. I think it is tragic that sometimes people choose to give up on the church because we fail to communicate this good news to them. I have a real passion for reaching out to those who have given up on the church, so that they might take a second look at God and Jesus Christ.


Tina East, Director of Music Ministries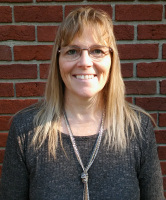 Cindy Taylor, Organist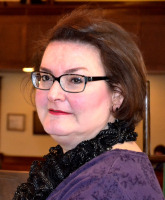 Cindy's education includes degrees of Bachelor of Music, Piano Performance, from Akron University, and a Master of Music, Piano Performance, from Temple University, as well as, courses in business. She has many years of experience performing and accompanying soloists and choirs in colleges, schools and churches. She, also, has a studio of piano students in her home.
Cindy was formerly employed as an Administrative/Sales Project Coordinator with the Diebold Company. She is presently employed at BargainLocks in North Canton.
Her deep faith, caring people skills, positive attitude, and strong work ethic are all valuable assets. It is important to note that at this time in her life, Cindy decided to learn another musical skill, how to play the organ, which is no small task! She began lessons with W. Robert Morrison, an excellent local organist and teacher, this past summer.
Brian Hayes is a committed youth ministry leader – and we are excited to have him as part of our ministry team at Northminster.
For the past five years he has been a volunteer leader with Younglife, a nondenominational Christian outreach organization focused on high school aged youth. In this role, Brian leads Christian outreach activities with high school kids to introduce them to Christ and to plug into a church.
Brian also has traveled to Thailand for mission work for the benefit of children. He is currently an Interpersonal Communications major at Kent State University and also works as a Member Relations associate at Firestone Country Club.


Northminster is very blessed to have Barbara Harwell on staff. She has served in church ministry for most of her life, including assignments with youth and college ministry, missions, church programming, music, and Bible study.
Her duties have included roles as Administrative Assistant, Graphic Designer, General Church Leadership, and, most recently, as a leader in the Weight Watchers organization.
Barb graduated from Baptist Bible College in Springfield, MO with a degree in Christian Education.